Veel overheidsorganisaties zijn vorig jaar het slachtoffer geworden van cyberaanvallen. Zoals de nieuwe algemene verordening gegevensbescherming of kortweg AVG (General Data Protection Regulation, GDPR) voorschrijft zijn veel van de datalekken gerapporteerd.
Vanaf 25 mei 2018 zal deze verordening op Europees niveau worden gehandhaafd. De AVG heeft invloed op alle organisaties die actief zijn in de EU en persoonlijke gegevens van ingezetenen verwerken.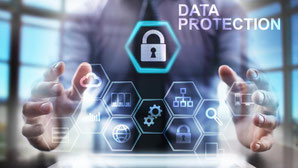 Checklist GDPR
Deze Checklist voor GDPR Compliancy is handig om na te gaan of u aan de GDPR (AVG) vereisten voldoet indien u remote control software gebruikt. Hoe Netop Remote Control aan deze vereisten voldoet wordt specifiek uitgelicht.