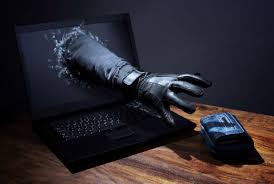 Talloze recente security incidenten tonen dat aan. Remote control stelt IT-professionals in staat om verbinding te maken met desktops en servers, om deze op afstand – en dus sneller en goedkoper – te kunnen beheren. Microsoft's Remote Desktop Protocol (RDP) is voor veel organisaties de daarvoor gebruikte methode. Sinds de introductie van RDP in 1998 - toen Terminal Server genoemd - is het protocol wel verfijnd, maar is de wereld eromheen totaal veranderd.
RDP is ontwikkeld in een periode van gesloten ICT-omgevingen en veilige verbindingen. Tegenwoordig zijn omgevingen opener en verbonden met elkaar en het internet. Cybercriminelen kunnen zo kwetsbaarheden in software en protocollen makkelijker uitbuiten met het verrichten van  cyber-inbraken en -aanvallen. De mogelijke gevolgen zijn ernstig: datalekken, dataverlies en verstoring van de continuïteit. Professionele cybercriminelen zoeken geautomatiseerd naar kwetsbare doelwitten met technisch hoogwaardige tools. Daarnaast is er een levendige markt ontstaan onder cybercriminelen om ongeautoriseerde toegang te krijgen tot systemen.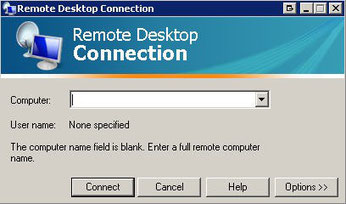 De nadelen en gevaren van RDP
RDP is een gewillig doelwit; het is immers beschikbaar op vrijwel alle Windows-servers, vaak zonder uitgebreide authenticatie-opties en logging. Een kleine greep uit de talloze security-voorvallen met RDP:
In het vrijwel ieder IT-landschap kan en wil men niet om remote control heen, en met goede reden: de flexibiliteit, kostenbesparing en tijdwinst die remote control oplevert is bijzonder groot. Maar dan moeten organisaties wel kunnen werken op een veilige, verantwoorde manier.
Hoe beperk en beheers je remote control risico's?
Voor remote control geldt hetzelfde als voor vrijwel alle netwerkapplicaties. Een goede security strategie werkt in lagen, waarbij elke laag een vorm van bescherming biedt bovenop de onderliggende lagen. In de meest basale vorm:
• Beveilig de lijn
De basis: een veilige verbinding. Denk hierbij aan een correct geconfigureerde TLS-verbinding met een website (het groene slotje) met sterke, veilige cryptografie.
RDP biedt weliswaar standaard een beveiligde verbinding met CredSSP, maar het gebruik van sterkere cryptografie is verre van eenvoudig. CredSSP is ook het component wat getroffen was in de recente ernstige vulnerability CVE-2018-0886.
• Zorg voor sterke authenticatie
De combinatie gebruikersnaam en wachtwoord (iets wat men weet) is alom bekend. Maar hoe meer factoren, hoe lastiger het cybercriminelen gemaakt wordt. Zorg daarom voor multi-factor authenticatie: naast iets wat men "weet" (gebruikersnaam en wachtwoord), stel als minimumvereiste ook iets wat men "heeft" (bijvoorbeeld toegang tot een vooraf ingesteld e-mailadres of een access token). 
RDP's standaardconfiguratie biedt geen 2FA (two-factor authentication) met tokens.
• Zorg voor duidelijke autorisatie
Nadat helder is met wie men te maken heeft, moet duidelijk zijn welke bevoegdheden deze persoon binnen het systeem heeft. Daarbij is het "Principle of Least Privilege" het belangrijkste uitgangspunt: een gebruiker moet in basis niet meer kunnen dan noodzakelijk is voor het uitvoeren van diens taak. Dat zelfde geldt voor systeembeheer-accounts.
Of het nu een lokale of remote control login betreft: met RDP kan het account hetzelfde, waardoor verder afschermen van de mogelijkheden van de remote control-sessie praktisch onmogelijk is.
• Leg goed vast wat er gebeurt
Vastleggen wat er gebeurt - logging - is altijd van belang omdat hiermee kan worden vastgesteld hoe er gebruik gemaakt wordt van een dienst. Uit goede logs kan onder andere opgemaakt worden of er cyberaanvallen hebben plaatsgevonden, zoals het aantal mislukte authenticatiepogingen vanaf een bepaald adres of voor een bepaald account. Met deze informatie in handen kunnen cybercriminelen snel en doeltreffend de pas worden afgesneden.
Context-afhankelijke logging en video-opnames van remote control-sessies: het behoort helaas niet tot de mogelijkheden van RDP.
Samen met het gebruik van tools met een bewezen track record op het gebied van veiligheid, dragen deze maatregelen in belangrijke mate bij aan een succesvolle security-strategie. Het is soms goed zoeken, maar met de juiste remote control tools en aanpak verbetert u het beveiligingsniveau van uw organisatie aanzienlijk!